Meet

Our Staff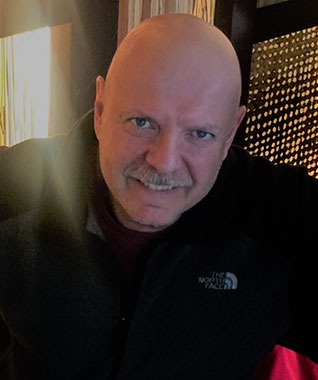 George Gatzonis D.D.S.
Dr. Gatzonis received his DDS degree from the University of Maryland Dental School in 1989.  He is a member of the Academy of General Dentistry and the American Dental Association.  Dr. Gatzonis is certified in Invisalign and laser dentistry.  He has over 20 years of experience in implant restoration and is passionate about providing the best dental care to his patients.  In his spare time, Dr. Gatzonis enjoys traveling and playing basketball and volleyball. 
Mark U. Pakan D.D.S.
Periodontist
I was born in the beautiful city of Tashkent, Uzbekistan to parents who valued education above all other things: my father, a surgeon, and my mother, a teacher. For me, solving jigsaw puzzles or advanced mathematical problems was a hobby rather then a task. I especially enjoyed building with my hands; a few screws and bolts, with a help of a screw driver and a ratchet, would result in the construction of a toy car or plane.
Growing up, I did not question getting a degree. Instead, the big question was how to build a future in a country with no respect for law or religion. Our family realized that we would have to start from a scratch for a new life in a new land, a land of opportunities.
In 1992, my family immigrated to Queens, New York. Ever since, this has been my home.
I graduated Magna Cum Laude from Queens College, receiving a BA in Biology. I was awarded a Dean's Full Merit Scholarship to attend NYU College of Dentistry, where I graduated in 2001 at the top of my class (Omega Kappa Upsilon). A few years later, I completed my advanced training in Periodontics and Implant Dentistry at NYU College of Dentistry.
NYU is a very special place to me; I not only gained a degree to enter the profession that I love, I also met the love of my life, my wife Bella. Together, we have three magnificent daughters. While they take up most of our free time, we adore spending time together as a family: visiting grandparents, inviting friends over, and playing in the park.
I consider myself a happy, and most importantly, a lucky person. Every morning, I wake up and go to work to do what I love the most (play with tiny screwdrivers to build something important for my patients); and, every evening I head home to those I love the most.
Many years of hard work and a little bit of luck led my life to a balanced equilibrium, or rather, happiness.
Edmond Demirdjan D.D.S.
Dr. Demirdjan received his DDS degree from New York University College of Dentistry in 1996. In 2000, he completed his dental and oral surgery training at Brookdale University Hospital, where he is currently an attending dentist in the Department of Dental and Oral Surgery. Dr. Demirdjan is a member of the American Dental Association, the Academy of General Dentistry and the American Academy of Implant Dentistry. He previously served as a member of the editorial board of the Journal of Oral Implantology. Dr. Demirdjan performs implant surgery.
Lev Kandov D.D.S.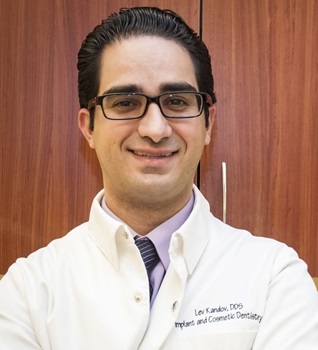 Dr. Lev Kandov received his Doctor of Dental Surgery degree from Stony Brook School of Dental Medicine. Prior to that, he attended CUNY Queens College where he graduated with a B.A. in Psychology. Dr. Kandov completed a one year residency program at Stony Brook University Hospital where he obtained extensive surgical and restorative implant training, as well as cosmetic and general restorative training.

In addition, Dr. Kandov is constantly attending continuing education courses in all aspects of dentistry so that he can ensure that his patients receive the most current dental treatment. He has extensive experience in implant placement and restorations, oral surgery, root canal therapy, pediatric dentistry, single visit crowns and porcelain fillings using CEREC, and laser & cosmetic dentistry. Dr. Kandov is currently part of the Academy of General Dentistry were he is pursuing a Fellowship. He is the proud recipient of America's Top Dentists 2014 Plaque disturbed by Consumers' Research Council of America.

On his free time, he loves spending time with his wonderful wife, Inessa, and his baby girls, Ariella and Eliana.
Inessa Kandov D.D.S.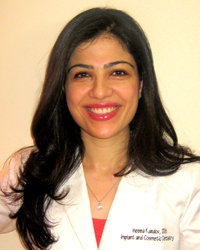 Dr. Inessa Kandov received her Bachelor's degree in Biology from St. John's University with a Summa Cum Laude distinction. She then went on to pursue her dental degree at the State University of New York at Stony Brook where she graduated number one in her class.  Dr. Kandov is a member of the prestigious Omicron Kappa Upsilon Honor Dental Society. She is the recipient of multiple academic and clinical awards including the Alpha Omega International Dental Fraternity Academic Achievement Award and Northeastern Society of Periodontists Award.
Dr. Kandov completed General Practice Residency training at Queens Hospital Center where she obtained extensive periodontal and laser surgical experiences as well as restorative implant training. She continually strives to evolve and enhance her dental skills by participating in various continuing education programs in advanced and comprehensive dentistry so that she can ensure her patients receive the most advanced dental care. Dr. Kandov is certified in Invisalign Orthodontics.
She currently resides in Forest Hills with her husband, Lev, and their daughter, Ariella.  In her free time you will find her reading, cooking, dancing and spending time with family
Dr. Kandov is a member of the:
American Dental Association
Academy of General Dentistry
Queens County Dental Society
New York State Dental Association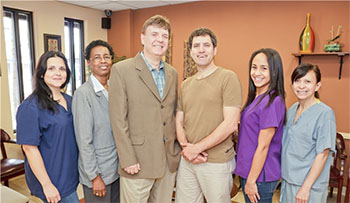 Schedule Your Consultation
Dr. Gatzonis looks forward to sitting down with you to discuss your goals and concerns, and to answer any questions you have about our various treatment options or about your upcoming procedure. To schedule a consultation, call our office at (718) 865-8318.